Team
For Wal, the stable and continuous growth in past nearly two decades owes to its team. Two founders held their positions and partnership since day ONE of the company and over years a strong middle management team composed of professionals and industrial experts has taken place and kept contributing to the company's growth.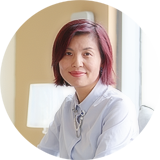 Ms. April Cao
Ms. April Cao, Co-founder and Managing Director of WAL. MBA of Columbia Business School. Her strengths lie in strategic thinking, financial analysis and building new business areas for the company. April is the mum of two beautiful girls and a world traveler.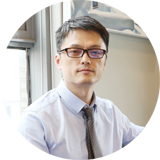 Mr. Wang Ler
Mr. Wang Ler. Co-founder and Executive Director of WAL. Mr. Wang is a very experienced expert in garment industry, and his strengths stay in execution and customer relationship. Mr. Wang is a good sports player and traveler.